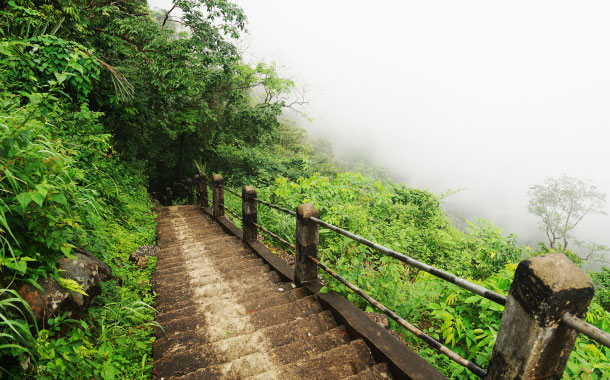 Nestled tastefully at a distance of 100kms from Shillong, Mawlynnong fashions the idyllic persona of modernity in the most conventional, yet unconventional ways. This beautiful village of approximately 650 inhabitants is perhaps way more progressive than the most flatteringly urbane cities of India. With a 100 percent literacy rate, cleanliness is a way of live here. A culture that lies deep-rooted in the lifestyles of the young and the old. Popular as the cleanest village of Asia, Mawlynnong has been time and again has been featured in our Prime Minister's Swachh Bharat Abhiyan campaign. Sparkling clean cobbled streets, gardens and thatched huts exemplify the seriousness of the locals when it comes to cleanliness – plastic is banned, smoking is prohibited, and offenders are fined. A day in the lives of the locals begins with not only cleaning the house, but the streets as well.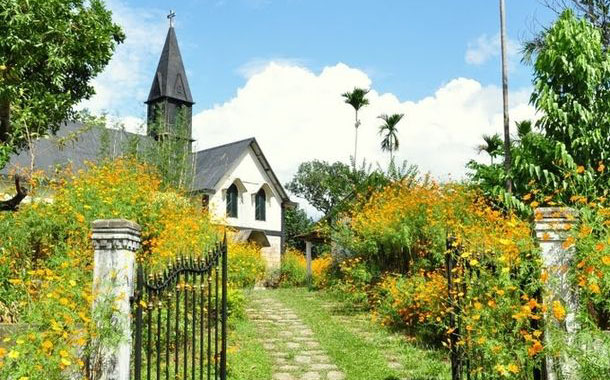 Mawlynnong is primarily inhabited by the Khasi tribe that dwells on the matriarchal foundations. Children inherit the last names of their mothers, and the family inheritance is passed down from the mothers to their daughters.
If a 100 percent literacy rate and cleanliness was not enough, you can also find the most fascinating UNESCO heritage, Living Roots bridge here.
How to Reach Mawlynnong:
You can take a flight to Guwahati, and drive to Mawlynnong for approximately 190kms.
Author : Musafir.com