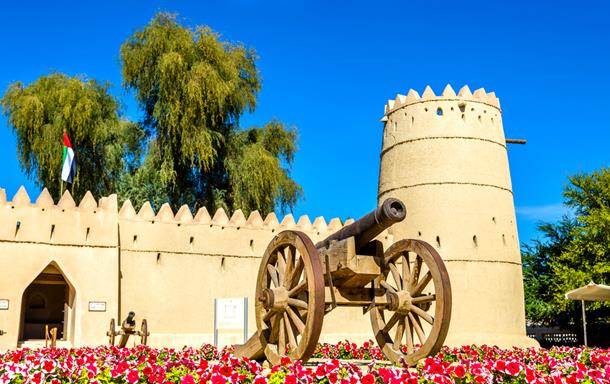 A confluence of Arabic and Islamic traditions, the culture of Abu Dhabi brings the best of both worlds with a slight tinge of westernisation. An excursion to Abu Dhabi entails a cultural journey influenced by the elements from its past, blended with its contemporary lifestyle. You can visit Abu Dhabi, on your Dubai visa as well. You can take a sneak peek into the culturally entrenched land of Abu Dhabi via these attractions.
Heritage Village
A perfect place to get you introduced to the arts and heritage of Abu Dhabi, a coup d'oeil of this village is charmingly rich and cultural. It has sections that explain the various settlements of people in Abu Dhabi, a mosque, a traditional market, handicraft market, museum, photo exhibition, archaeological area and desert and agricultural environments. You will get a peek-a-boo into their traditional skills such as metal work, pottery, weaving and spinning.
Abu Dhabi Falcon Hospital
A museum is located inside the world's largest and most advanced falcon hospital. A our to this place will seed your interest in the desert-sport of falconry - the art of hunting of wild animals and birds in their natural habitat by training a falcon. On a tour to this place, you can watch the birds getting trained to hunt their prey while they fly around freely. You can also try your hand at falconry to get a taste of the art.
Al Qattara Arts Centre
Inside the Al Qattara Fort lies the Al Qattara Arts Centre, a centre that will open up your eyes to the many arts and traditions of this emirate. Right from its intricate façade, the centre is designed keeping the Arabic aesthetics in mind, a perfect blend of traditional architecture and modern facilities. The best part about this centre is that you can attend a tutorial to learn about the various arts and crafts taught here.
Al Ain National Museum
Located in the Sultan Bin Zayed Fort, the Al Ain National Museum brings out the best of Abu Dhabi in three categorically separated segments - archaeology, ethnography (study of people and culture) and gifts. A stunning display of Bedouin jewellery, weapons and musical instruments in this museum will give you insights into its bucolic rural life. If you are wondering what the gift section exhibits, then it is a complete feast for the eyes. It displays the greatest gifts received by Sheikh Zayed Bin Sultan Al Nahyan. Elaborate displays of gold items like golden palm tree and golden swords are on display as well.
Hili Archaeological Gardens
An archaeological site that doubles up as a garden, this is more than just a park with fountains and play area. It is the largest Bronze Age Site in the whole of UAE, where you will be able to browse through remnants that date back to 2500-2000 BC. The place is situated near the Fossil Valley, an area that is known for excavating fossils from an era when it was completely covered by sea.
Author: Winnie Karnik