Beauty of Kashmir can't be compared by the whole world.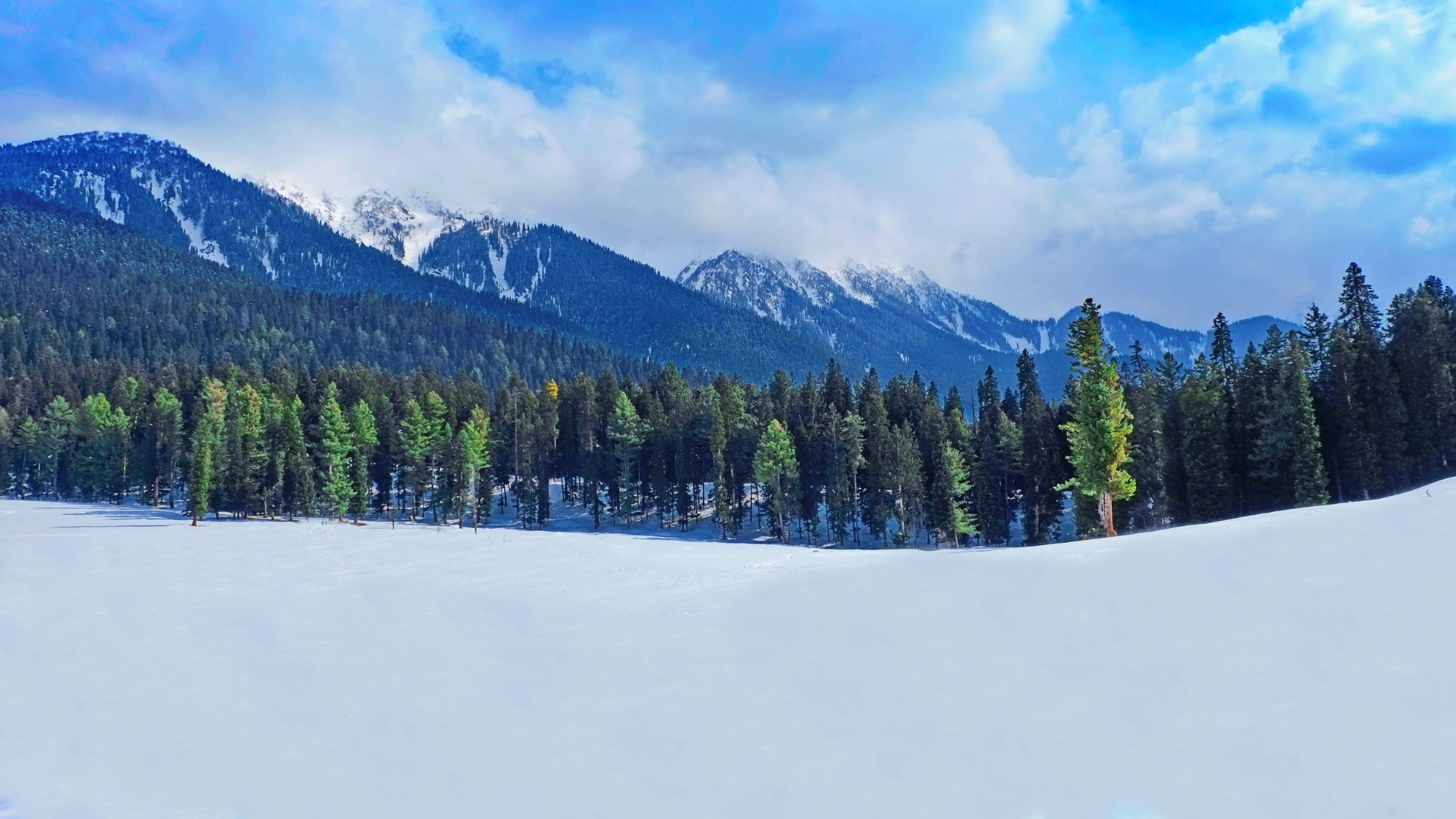 Kashmir's famous snow-clad hill station, Gulmarg is attracting tourists because of its newly opened Igloo café. Yes, you heard that right. Now you don't have to travel all the way to Switzerland, Finland or Canada to enjoy a cup of hot coffee or Kashmiri Kehwah in an Igloo.
A first of its kind experience in India, set up by a hotelier named Waseem Shah in Kashmir's Gulmarg tourist and ski resort. The café can seat up to 16 guests inside the Igloo café. The cafe is around 22 feet wide and 13 feet high. Even the tables and benches are made out of ice. The igloo took about 15 days to be built and almost a year in terms of the labour.
Shah claims that this is the biggest Igloo in Asia and it can win the title in Limca book of records.
"If a person wants to have food in the restaurant, he has to pay Rs 1500 extra. Apart from the food, he has to pay extra Rs 1500 for the unique experience," Shah said. For those worried about the cold inside Shah said, "They should not worry as snow is a self-insulator and that keeps it warm inside. For example, if the outside temperature is -12 °C, it will be +2 °C inside,"
The Café will be open only till February. So hurry and book that flight to Kashmir now!
Gulmarg, located 55kms north of Srinagar, was developed as a resort during the British rule. Gulmarg is adorned with snow-clad mountains, lakes, lush greenery and a large variety of beautiful flowers. It is a popular skiing destination in India. This tourist destination is great for family, couples and adventure sports enthusiasts. It also home to the second-highest and second-longest cable car in the world, the Gulmarg Gondola ride is a must experience.
The recent snowfall in Kashmir has increased the footfall of tourists. Gulmarg, Pahalgam and Srinagar are the most popular destinations for tourists to travel to here.
Has the Igloo Café at Gulmarg has got you yearning for a holiday in Kashmir? We have got you covered!