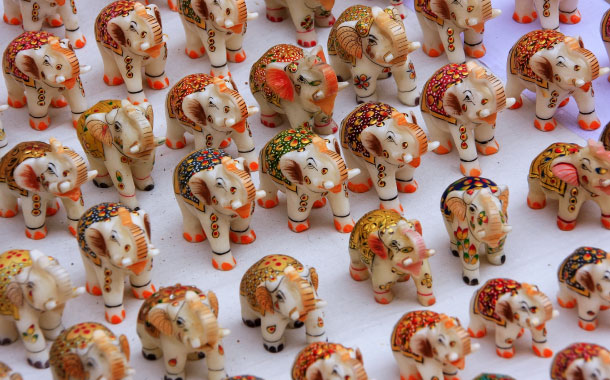 Has to be, and in case you aren't aware of 'the why part', then read along..
Itinerary for Rajasthan is comprised of, apart from visits to the forts, palaces, and other things, running errands to shops. In these shops, curios that are sold like hot cakes manifest elements essentially Rajasthani in personality. The Rajasthani art and design depict excellence in craftsmanship that matured long before its contemporaries. One can purchase home decor items as well as furniture, aside from local food items to items of clothing.
There are plenty of shops that you will halt at as you stroll through the way. And needless to say, you will be more than happy. Beginning from the street-side stalls with their welter of products laid out, to large straggling markets showcasing a great variety of merchandise, Rajasthan is the perfect destination for someone who is born to shop!
So it all now boils down to two things - Where can you go to buy and what can you buy?
Find out below -
1. The Clock Tower Market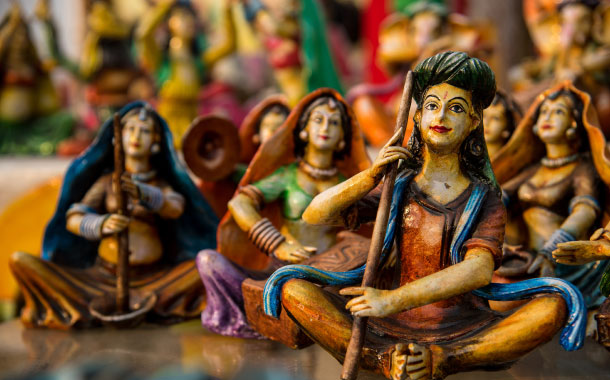 Spices - you have to get some! The Ghanta Ghar is a famous landmark and the spice market is located just round the corner. You must bring home some of the spices from Rajasthan. Also in case you don't know, the place sells beautiful handicrafts, antiques of different kinds, flavored-teas for chai lovers, and clothing items. You must go here.
2. Sadar Bazar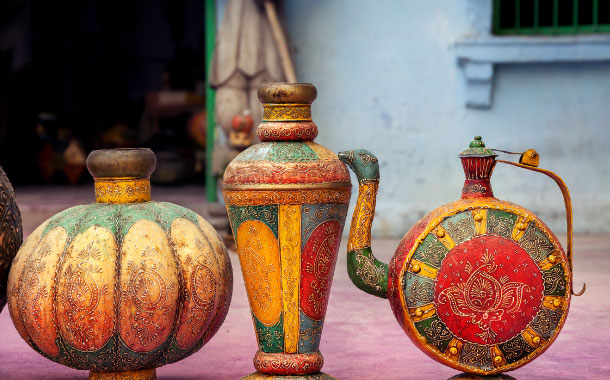 When you are in Jaisalmer you must pay a visit to the famous Jaisalmer Sadar Bazar. The place will spoil you with options as it sells a wide range of items that are essentially Rajasthani in nature. From interesting souvenirs, exquisite jewelry, fine shawls to intricate wooden items, you will get here everything. To buy gifts for your folks back home, you can always count on this place.
3. Bada Bazar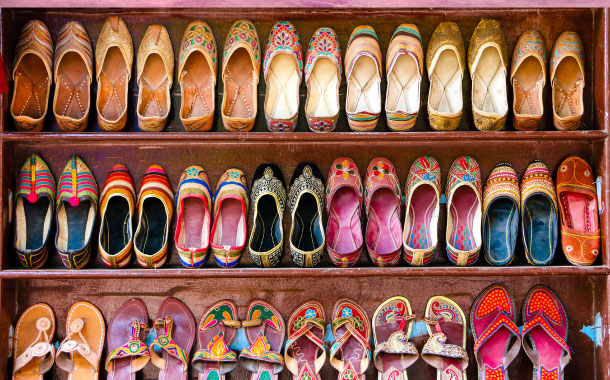 Of course shopping as an activity is inevitably accompanied by the activity of binging. To satisfy both the needs, you must go to Bada Bazar. This place has a prized collection of fascinating antiques that you can rely on to give your home decor a different dimension. Also here you can shop some leather-made merchandise as well as items made of Bandhani fabric. And it is at this place that you will come across several restaurants and eateries where you can find fine quality local cuisine.
4. Johari Bazar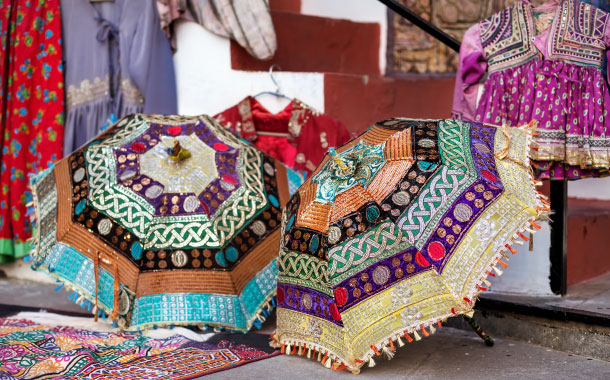 Handmade jewellery of highest quality is what you are to expect from this place. Make it a point to visit this place when you are in Jaipur. Ranging from precious to semi-precious gems and stones, these ornaments are handmade thus portraying high level of craftsmanship.
5. Nai Sarak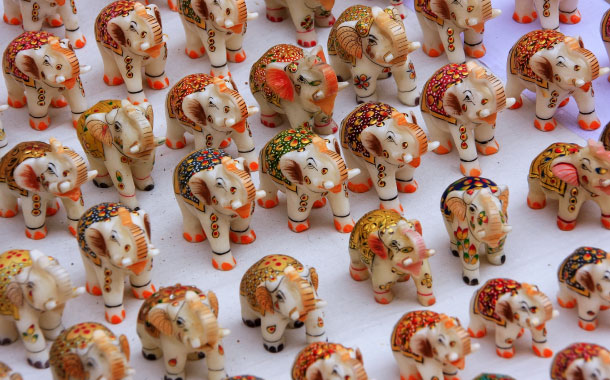 If you go to Rajasthan, it becomes mandatory to invest in some fine quality Bandhani fabric. At Nai Sarak in Jodhpur, you will come across premium quality of this popular fabric. They represent a whole world of cultural ethos of Rajasthan. You can also consider to gift some of this fabric to your folks back home. Apart from that, this place sells leather merchandise too.
Prepare a well-developed plan for the holiday before you book the tickets to fly.
Author : Satarupa Hajra