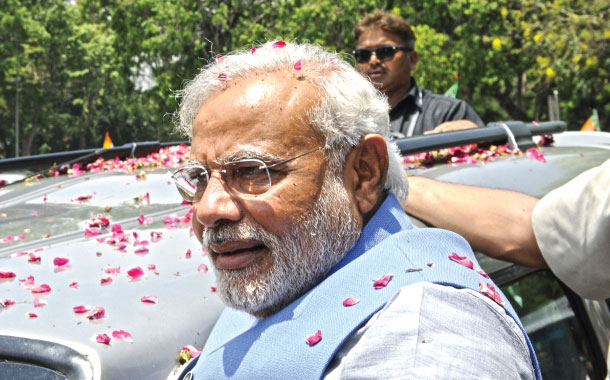 With the six months long
winter
break finally getting over, the Kedarnath Temple has opened its door to pilgrims. Our Prime Minister, Mr. Narendra Modi took this opportunity and landed at
Uttarakhand
aka Dev Bhoomi. Soaking in the breathtaking Himalayan vistas, he offered prayers to
Lord Shiva
and experienced pure bliss.
Take a look at some of the pictures of this incredible haven.
1. Kedarnath Temple is one of the Hindu Char Dham Yatra shrine
2. It is revered as one of the 12 Jyotirlingas, the self-manifested lingas
3. The Bhairavnath aka Bhairav Baba Nath Temple in Kedarnath
4. The golden tip of the Kedarnath mountain at sunrise
5. Helipad near the Kedarnath Temple in Uttarakhand
Best time to visit Kedarnath:
For most part of the year, the weather in Kedarnath is very cold. July and August constitute the rainy season, not a recommended time due to land slides. Hence, the ideal time to visit this place is from May to June and September to October.
Inspired? So, this vacation - set off on a spiritual journey to Kedarnath Temple which is located in the breathtaking Garhwal Himalayas.
Another unique Shiva temple is the Jageshwar Temple in the Almora district of Uttarakhand which houses 124 stone temples.