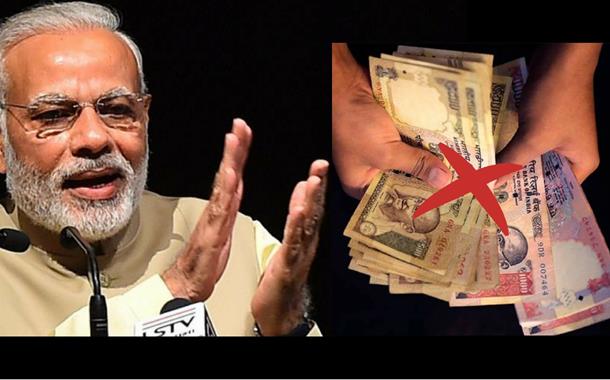 On the night of 8th November, Modi unexpectedly promulgated that old notes of Rs 500 and Rs 1,000 were no more valid in the economy and new notes will be brought into circulation. The defunct Rs 500 note was replaced by a new note, while the Rs 1,000 note found no place in the economy. New Rs 2,000 notes were liquidated into the system.
The whole nation was hit by this tornado within a day. Modi was applauded and criticised in equal measure. The ripple effect of this decision has been felt across the borders as well. While we are not here to pass a judgement on his decision, we are here to share some insights on how demonetisation has affected the travel industry.
1. Impact on inbound and outbound travel
Travellers to India have faced a lot of problems during their trip as these tourists are more likely to use cash, rather than cards. Exchange of currency has become a task and with the unavailability of the currency, it was very difficult to find a good bargain. It is not convenient for these travellers to use their credit or debit cards because of the exorbitant transactional charges levied by their home banks. Many travellers also complained that their e-cards were not activated for international transactions as well. In the same way, travellers moving out of India are faced with similar issues due to currency exchange. Since we Indians believe in 'Atithi Devo Bhava', a lot of foreign tourists were helped by locals all over India. 
2. Impact on domestic travel
Indians already travelling within India have faced severe problems for obvious reasons. Firstly, they have faced severe issues in payments because of the sudden ban of notes. Hotels and restaurants have not been accepting the defunct currencies and all ATMs haven't been configured for the new notes.
3. Decrease in traffic on online travel websites
The initial few days after the note ban have seen a severe impact on the online travel agency's traffic. The visits to the website had suddenly dropped initially. However, it was just a temporary side effect.
4. Travel plans procrastinated
Many travellers have procrastinated their travel plans due to many reasons, the most important one being liquidity of funds. They also prioritised the bank work before travel, due to government's stringent deadlines on cash deposit and currency exchange. The currency exchange has been so maddening that Indian nationals have felt like foreigners in their own country.
5. Impact on restaurant reservation
Restaurants have seen many cancellations and cases of no show. Restaurant reservations in Delhi NCR dropped by 28%, in Mumbai by 7% and in Bengaluru by 2%. This disruption has largely affected small-time hoteliers and restaurateurs.
6. Impact on airline booking
The unexpected ban has seen a severe impact on airline booking as well, with a lot of travellers postponing or cancelling their plans. Now with the economy being more liquid, the bookings have picked up.
7. Drop in visitors to national monuments
Due to demonetisation, the number of visitors to monuments of national significance have declined. It was because most of the payments made here are in cash. It is only understandable that even foreigners have faced issues visiting these places.
8. Rise in digital payments
On the other side, the travel industry has seen a lot of transactions done electronically. However, this has been limited to places where POS and online payments are available.
9. Small vendors have resorted to the use of digital wallets like Paytm
Because of lack of digital establishments, vendors have found it easy to accept money through digital wallets. It is only the ease of paying money via a simple phone number that has enabled this convenience.
10. Travel industry is bullish
While most of these side-effects are temporary, it is believed that in due course the pendulum will be back to normal. Travel is very optimistic about its pick up.
This change is expected to positively impact the travel scene. With a shift towards digital money, we hope that it will make transactions safer for travellers. The ease of plastic money is stimulated towards building a cleaner and safer India for travellers.