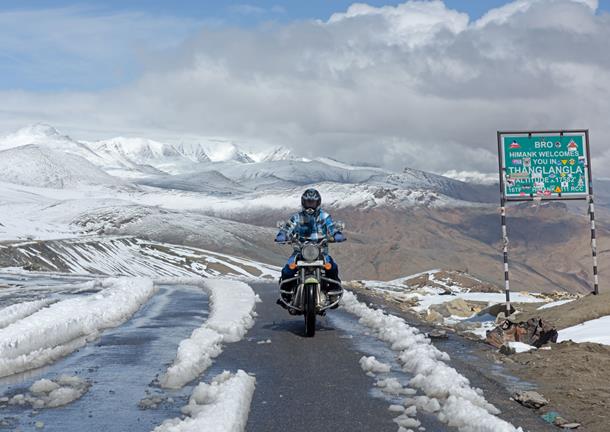 A road trip is full of fun and adventure. With a few friends and your music system on full, you are bound to have a ravishing road trip. Whether you love biking or driving, here are India's 5 best road trips that you must take at least once.
Manali - Leh
The Manali - Leh ride is a scenic mountainous journey that passes through picturesque valley offering breathtaking views. This bike trip is not for amateurs, as not only is the road tough and challenging, but also are the erratic weather conditions that add to its complexity. This road is only accessible during summer until September, after which the snow starts piling up and blocking the areas. If you prefer a more relaxed journey, then you can check out our Leh Ladakh packages.
Travel route: Manali – Rohtang La – Kokhsar – Tandi – Keylong – Darcha – Sarchu – Pang – Upshi – Leh
Distance: 490 km
Travel time: 2 days
Leh - Srinagar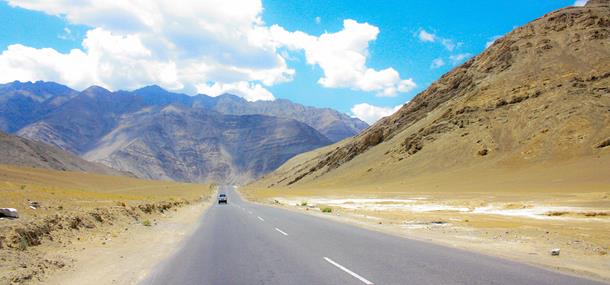 A journey that is enduring and difficult, yet its captivating beauty makes for all the hardships. It is a truly satisfying experience when you cross the rocky passes and reach Khardung La, the highest motorable road in India. This trip offers the chance to pass through two of the world's highest mountain passes and the highest salt lake water in the world. If you have been riding right from Manali, then you're in for more trouble. The roads don't get any better.
Travel route: Leh – Khardung La – Pangong – Hemis – Lamayuru – Kargil – Drass – Zozi La – Srinagar
Distance: 420 km
Travel time: 2 days
Mumbai - Goa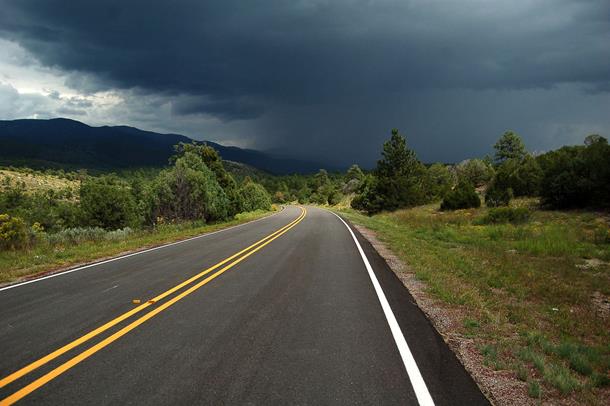 No one needs much introduction to this road trip, thanks to Dil Chahata Hain! A perfect trip to hit the road with a group and friends. Fun and adventure take a glamorous turn here. NH17 is a fine highway that takes you through a relaxed drive. Our recommendation for you would be leave early at dawn and touch the Goan beaches by dusk, all set to party. After all, you might need a beer or two after a long ride!
Travel route: Mumbai – Ratnagiri – Goa
Distance: 615 km
Travel time: 10 hours
Bangalore - Munnar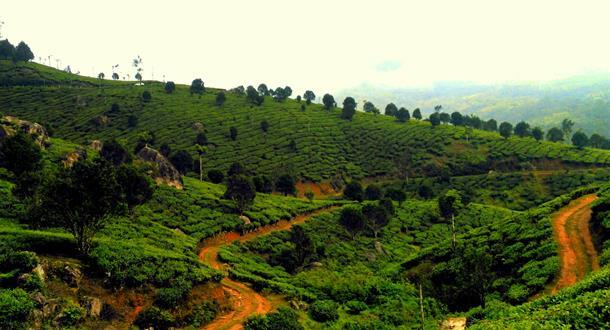 A road trip that feels like in heaven with a perennial belt of lush greenery around you. Revel in the breathtaking vistas as your ride through tea gardens for miles together. The road is easy and won't even stress you out.
Travel Route: Bangalore – Hosur – Krishnagiri – Dharmapuri – Salem – Perundurai – Kangeyam – Dharapuram – Udumalaipet – Marayoor – Munnar
Distance: 476km
Travel time: 10 hours
Guwahati - Tawang
This road trip originates in Assam and goes deep inside the easterly zones of Northeast India. It is a beautiful route with eastern Himalayas on your side all the time. The problem on this route is that the condition of the road is not good, but the scenic vistas keeps you warm throughout the journey. This, in our opinion, is the best way to explore Northeast. You'll catch a glimpse of rhinos moving around freely in the grasslands of Assam, encounter the eccentric tribes of northeast and visit the valleys of Arunachal Pradesh that are filled with the sweet symphony of music. The piping hot momos are there to always keep you company on the road.
Travel route: Guwahati – Tezpur – Bomdilla – Tawang
Distance: 480 km
Travel time: 9 hours
It's all about getting the best value out of your holidays. We have designed special holiday itineraries for the festive season. Explore our Best Value Holidays which are budget-friendly and have been specially curated to add an extra zing to your getaways.