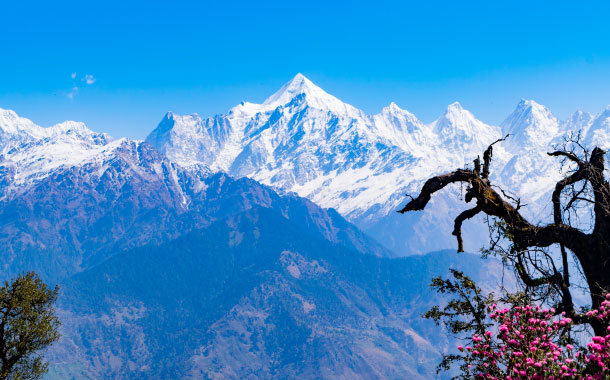 Snow-clad mountains, colourful flora and fauna, splendid lakes, deodar trees,
glorious temples
, down-to-earth and courageous people are the attributes that define Kumaon, the best.
Uttarakhand
aka the Land of Gods is made of two regions - Kumaon and Garhwal. Nainital, Almora, Ranikhet, Haldwani, Pithoragarh and Kausani are some of the scenic places that come under the Kumaon region.
1. Braveheart - the Kumaon Regiment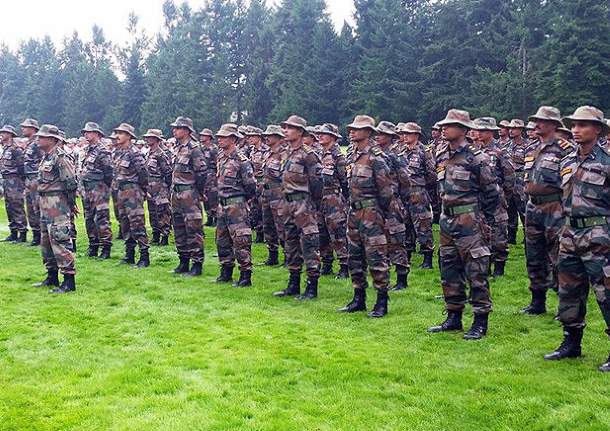 One of the most decorated regiments of the Indian Army, the Kumaon Regiment is well-known for their valour. Apart from the two world wars, the regiment has demonstrated outstanding bravery in the Indo-Chinese War which is being depicted in the
Bollywood
war drama film '
Tubelight
' starring Salman Khan and Sohail Khan. During this war of 1962,
even the civilians including men and women both in Kumaon were trained to shoot with a rifle.
This was the case as the Government of India wanted to ensure an ad hoc military backup in place to meet any emergency.   
2. Origin of Kumaon
The word - Kumaon is believed to have been originated from 'Kurmanchal' or Land of the Kurmavatar where Lord Vishnu incarnated in the form of a turtle.
3. Katarmal Sun Temple, the twin of Konark Temple, Odisha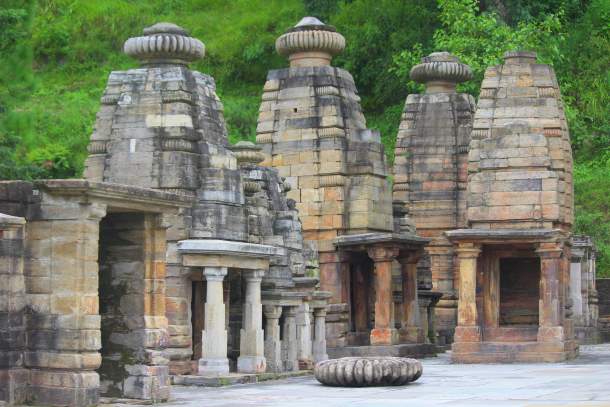 Built in the 9th century by the Katyuri Kings, the ancient Sun Temple of Katarmal, Almora will amaze you by its magnificent architecture. It houses the old Sun God called Vraddhaditya or Burhadita. This 800-year old Sun Temple is well-known for its artistically carved stone and metallic sculptures and sublime pillars and wooden doors. Other than the Sun God, you'll also see idols of Shiva-Parvati and Lakshmi-Narayana.
4. Man-Eaters of Kumaon at Jim Corbett National Park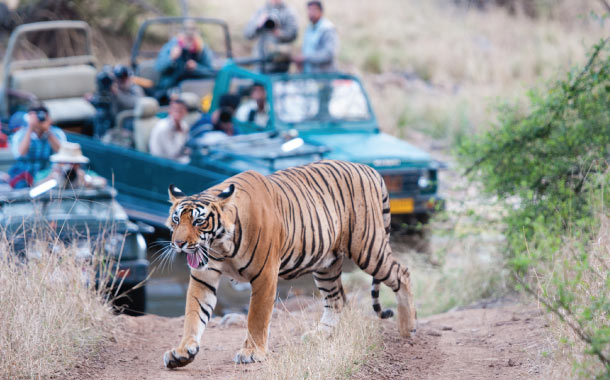 Home to more than 600 species of birds and animals, the
Corbett
wildlife sanctuary is the perfect getaway for thrill-seekers. Do you recall the 1944 book 'Man-Eaters of Kumaon'? Well, it was authored by hunter-naturalist Jim Corbett which was inspired by his own hunting experiences in this Kumaon region. On your holiday here, indulge in a Jeep safari and spot Asiatic elephants, Bengal tigers, leopards, and many more. The Bollywood natural horror movie 'Kaal' starring Ajay Devgan, John Abraham, Lara Dutta was shot in this park.
5. Naini Lake (Nainital) captivates an English business man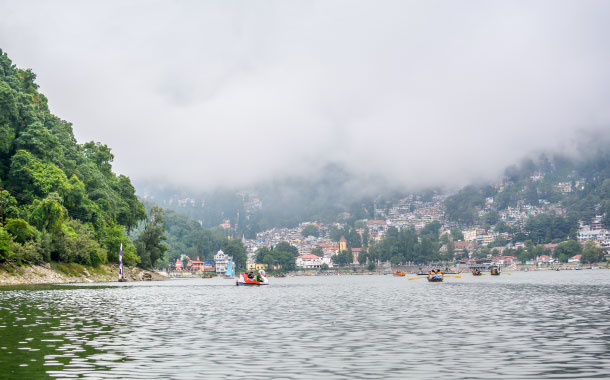 The Naini Lake has attracted travellers from across the globe since time immemorial. According to sources, an English business man named Mr. P. Barron who was on a hunting expedition in 1839 was enthralled when he came across this lake. He found the beauty of this place so irresistible, that he was tempted to build a European Colony on shores of this lake.
6. Chitai Temple (Almora), the Temple of Justice and Bells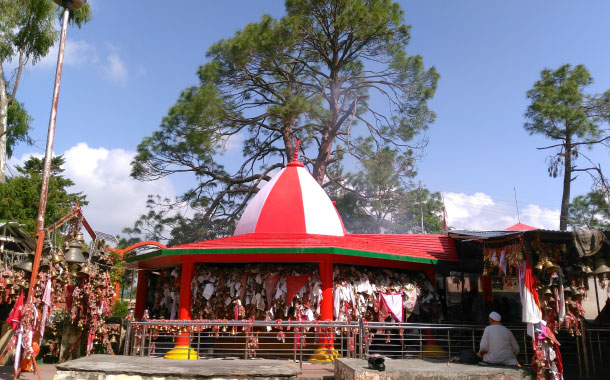 Dedicated to the local deity - Golju Maharaj, the Chitai Temple is visited by a large number of devotees. Renowned as the God of Justice, this deity is believed to be the incarnation of Lord Shiva. People flock to this sacred shrine with their problems written either on a stamp paper or plain paper and tie it inside the temple premises. Once their wishes are fulfilled, they revisit the temple and happily offer a bell to the deity.
7. Captain Cool, MS Dhoni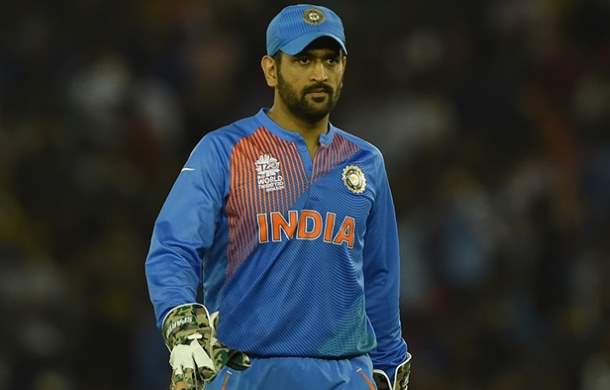 We have the best match for No.7, Mahendra Singh Dhoni. This cricket genius and one of the best captains of the Indian Cricket Team originally hails from Lawali, (Almora) in Kumaon. His parents later moved to Ranchi where he was born.
8. Khaliya Bugyal - A hiker's paradise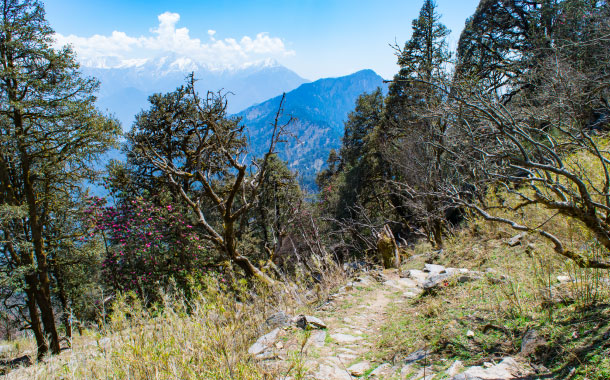 There's no better thing than a trek in the Himalayas. If you're into hiking, then go for Khaliya Bugyal. Experience wilderness as you pass through forests and be awed by the majestic views of Panchuli and Rajrambha peaks. The best part of this hike is the sunset view when the snow-clad peaks change colours from white to pink to golden.
9. Bal Mithai and Kaphal for your sweet tooth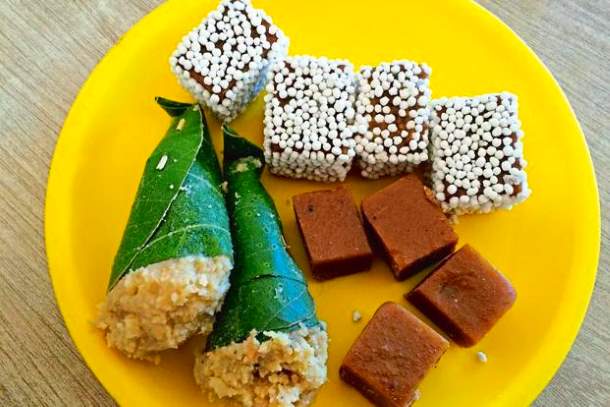 Adorned with small white sugar balls and made from condensed milk or khoya,
Bal Mithai
is the signature sweet of Kumaon. You can also savour '
Chocolate
' which is Bal Mithai without sugar balls. Another popular sweet is
Singodi
- prepared from condensed milk, flavoured with coconut and cardamom, and wrapped in a leaf.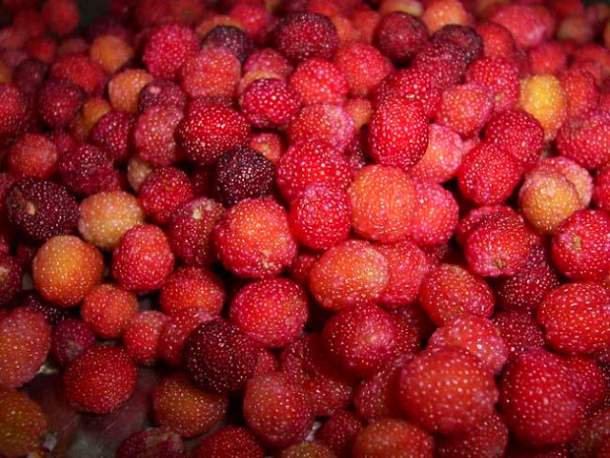 Kaphal or Kafal
is a red-coloured wild berry which is ready for consumption in April and May. It tastes yum; the flowering or the growing season begins from February and continues till April. These cute little berries ripen by April or May.
Best time to visit Kumaon
Plan your trip to Kumaon from October to December or between March to May when the weather is pleasant. If you want to experience snowfalls, then January and February are the ideal months. Avoid the rainy season between July and September as commuting and sight-seeing becomes difficult.
How to reach Kumaon
By flight: Nearest airport, Dehradun Airport
By rail: Nearest railway station, Kathgodam railway station
Exclusive flight offers
Flat 10% off* on flights

Find out more

Flat Rs 10,000 off* on flights

Find out more
Check out our exclusive flight offers meant just for you. Save now and splurge later!