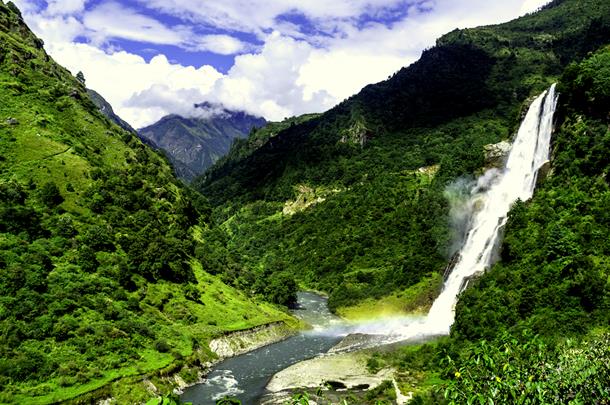 Not just geographically, but also justified by its breathtaking beauty, Northeast India is India's Right Hand. Definitely less explored and not a destination which will be easily picked up by a tourist, Northeast tour packages will highly appeal to the discerned traveller. Northeast is amazingly beautiful and boasts of spectacular landscapes filled with diverse flora and fauna.
Here are our top 5 picks that justify Northeast as India's Right Hand.
Kaziranga National Park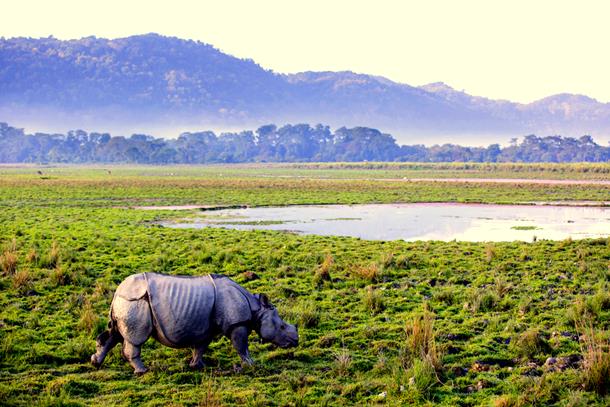 A UNESCO World Heritage Site, Kaziranga National Park is nestled in the thick furrows of forests camouflaged in Assam. The park boasts of the highest number of one-horned rhinoceros and highest density of tigers in the world. One can spot various animals like elephants, monkeys and birds here as well.
Unakoti Hill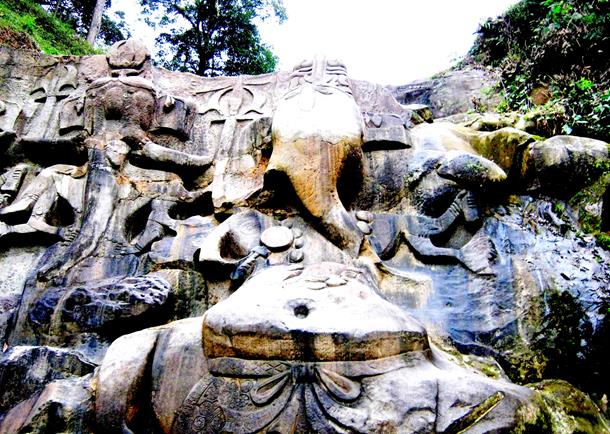 If you've always fancied the eerie looking rock monuments at the Easter Island, but can't really afford an air ticket to visit Chile, you can look at heading to the Unakoti Hills of Tripura to view similar rock-cut sculptures. Images of Lord Shiva, Ganesha, Maa Durga standing on a lion, and a Nandi are sculpted out here. Every year in the month of April, a big fair called Ashokastami Mela is held at this place, which is visited by thousands of devotees.
Majuli & Umananda Islands in Assam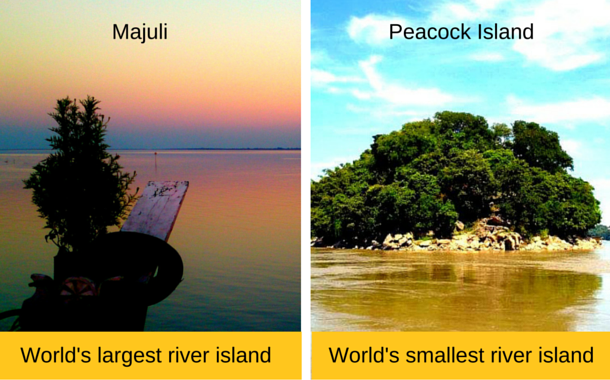 Majuli, world's largest river island lies afloat on the pristine waters of River Brahmaputra. The local tribes here excel in mask-making and pottery. Majuli is a quiet paradise that is extremely rich in culture.
The world's smallest river island is also located in Assam - Umananda Island or Peacock Island. Right in the middle of Brahmaputra, this island stands a testimony to a fable involving Lord Shiva. The island got its name from the Britishers because of its peacock-like shape.
Loktak Lake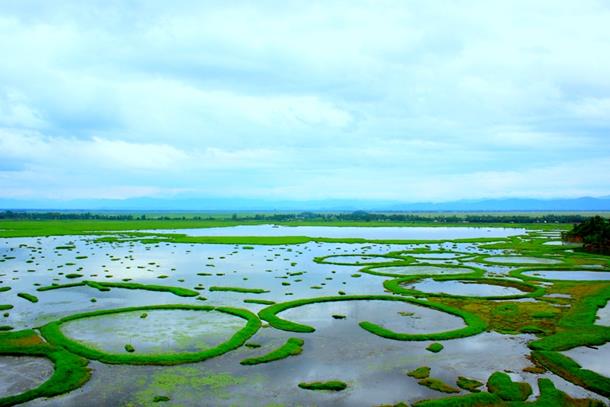 Loktak Lake lies snug in the Moirang city of Manipur. It is the only floating lake in the world and the largest freshwater lake in Northeast India. The phumdis floating over it not only form a formidable landscape, but also act as a livelihood for the fishermen in this area. The lake is home to 233 species of aquatic plants, about 100 species of birds and 400+ species of animals, including the Indian python and sambhar.
Tea Plantations, Assam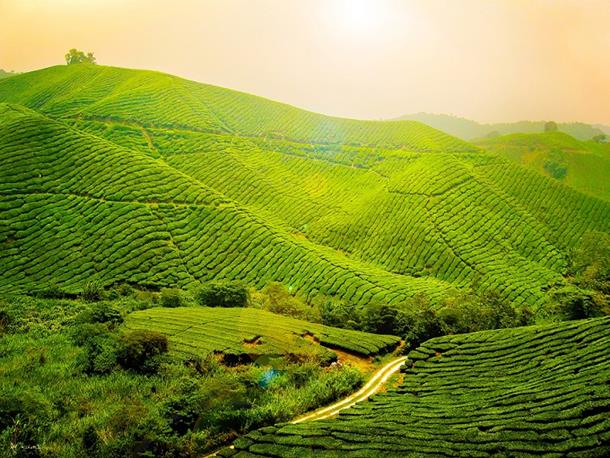 Assam, the largest producer of tea in India has tea plantations lounging over a ginormous mountainous area. You can learn about the tea production, and purchase the choicest of teas from here. The sprawling tea gardens of Nuwara Eliya are sold as hot cakes in Sri Lanka tour packages, but why go that far when the tea gardens of Assam churn out the best tea in the world!
Author: Winnie Karnik