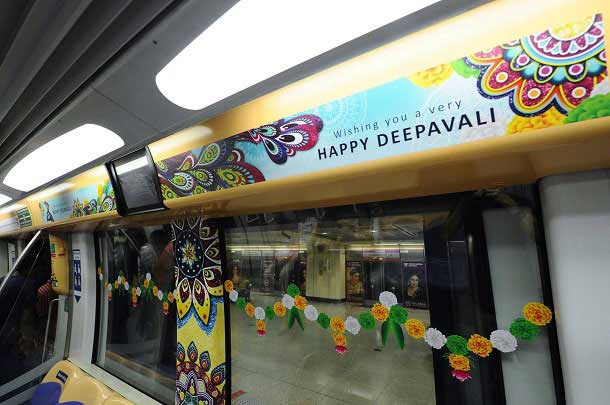 Metro is a very important part of an urban dweller's lifestyle. Most of the major cities in India today are home to the metro. People for whom the metro is a daily form of commute, know how important it is. It becomes like a temporary transit home. Same is the case everywhere. Including Singapore.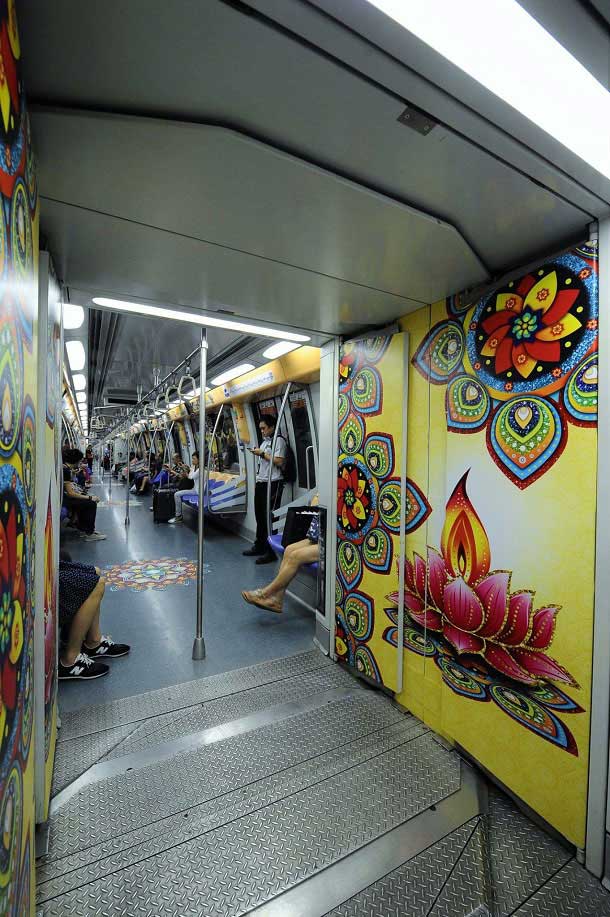 To keep the merriment alive, Singapore has done something unique, to make the metros livelier and funkier than usual. They now have a special Diwali theme!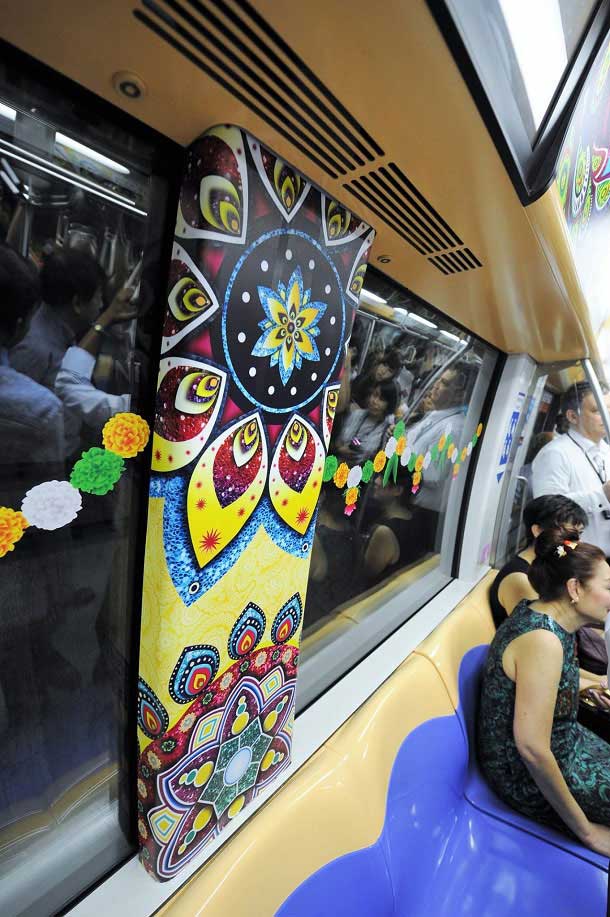 Diwali is right around the corner, everyone is busy gearing up for the festival of lights and so is Singapore. If you happen to be on a holiday in Singapore, and suddenly feel the pangs of nostalgia creeping up, all you have to do is take a metro ride and feel the cheers of the Diwali decorations cheer you up.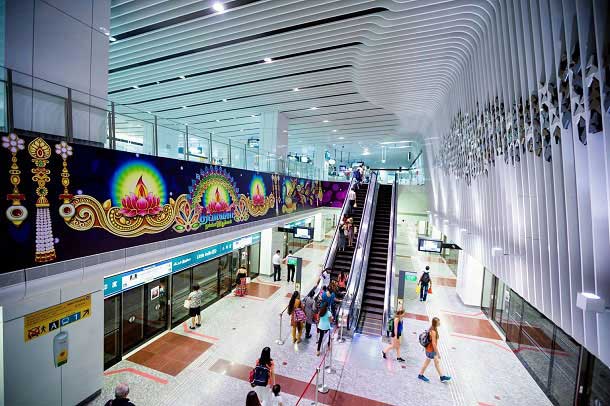 The inspiration for these decorations come from Singapore's very own Little India. It's not just inside the Metro that you'll find these glorious decorations. These funky, bright and totally fascinating murals can even be found at the Little India metro station, on both, North East line and Downtown line.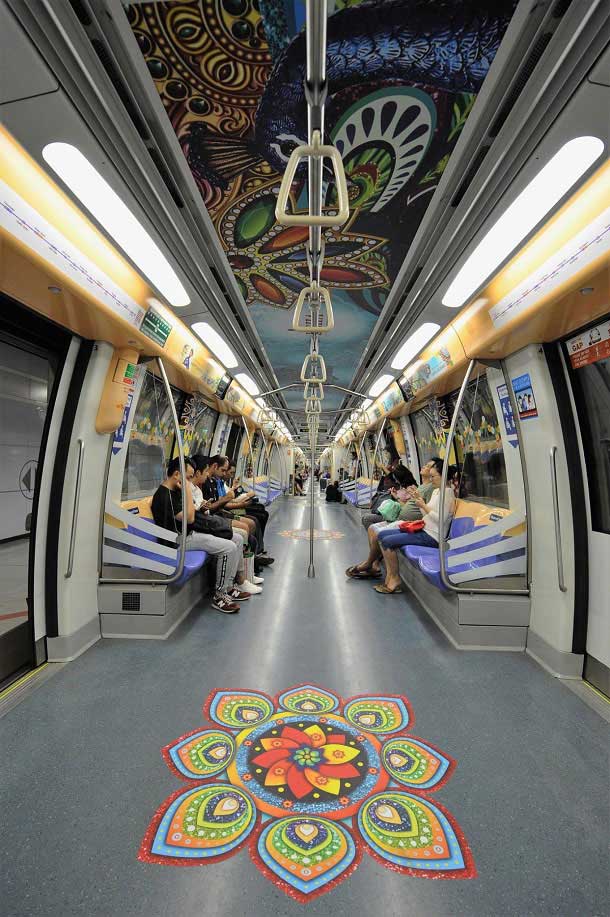 So far people have been thrilled with these developments and have loved the initiative. It's received a favourable response. People are enjoying the celebratory atmosphere, and the smile its been putting on the commuters' faces.
Author : Sanjana Sule
Photo Credits : The land transport authority - We keep your world moving / Your Singapore