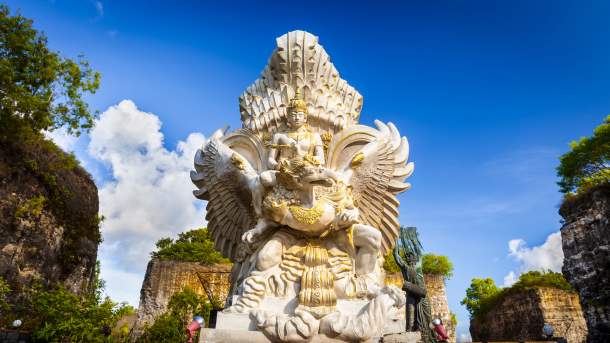 Beautiful coral reefs, meditation retreats, volcanic mountains and splendid temples make Bali a popular
holiday
destination. One of the amazing attraction of this Island of the Gods is Garuda Wisnu Kencana (GWK). Situated in Ungasan, Badung Regency - this cultural park is truly an artistic masterpiece. It was built to educate the younger generations about the importance of preserving the world's glorious heritage. Take a look at how this place attracts travellers from across the globe.
Gigantic statue of Garuda Wisnu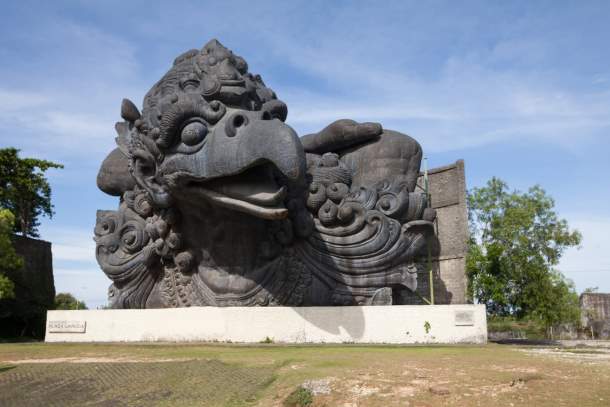 This is the huge statue of Garuda Wisnu, impressive - isn't it? Nestled in the Plaza Garuda, this figure is approximately 18 meters tall. According to the Buddhist and Hindu mythology, Garuda is a large mythical bird which is the
vahana
or mount of Lord Vishnu. Similar to this structure, the Jatayu Nature Park is an upcoming attraction in Kerala. It will house a 6D theatre, cable car, digital museum, adventure zone and Ayurvedic cave resort.
Copper statue of Lord Wisnu (Vishnu)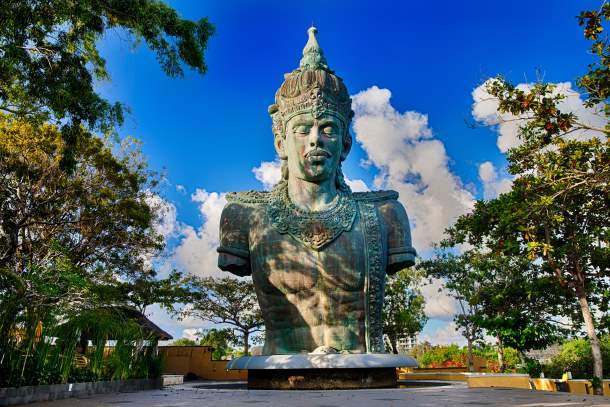 The height of this magnificent Vishnu statue is approximately 75.5 feet. Among the Hindu trinity of gods, he is worshiped as the preserver of the universe. Located on a hilltop, this is the perfect place to catch a glimpse of the sunrise or sunset. It offers breathtaking panoramic vistas of the island of Bali.
Entertainment hub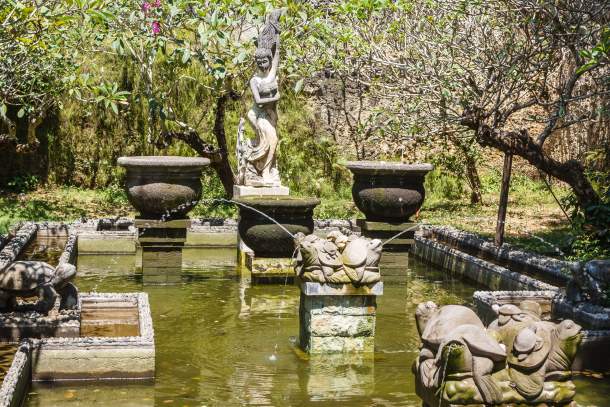 It is not just a spiritual place. It also houses a 800-seat amphitheatre where you can enjoy artistic performances like Balinese dance, traditional music and lots more. With Garuda statue as the backdrop, the Lotus Pond area is a crowd-puller. The Street Theatre is where the fashion shows and processions are held. At the Jendela Bali Restaurant, tantalise your palate with authentic Balinese cuisines. There are local souvenir shops from where you can buy miniatures of the Garuda Wisnu statue, attractive t-shirts, mugs and key-chains for your loved ones back home.
Wedding Venue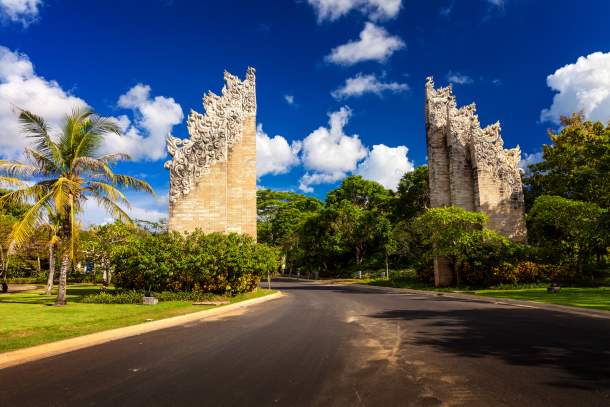 The Indraloka Garden is the new addition to this park. You can throw your wedding party and celebrate the special bond of love at this picturesque cultural park. It is an ideal destination for wedding and dinner parties.
How to reach here
By flight: Nearest airport, Bali Ngurah Rai International Airport