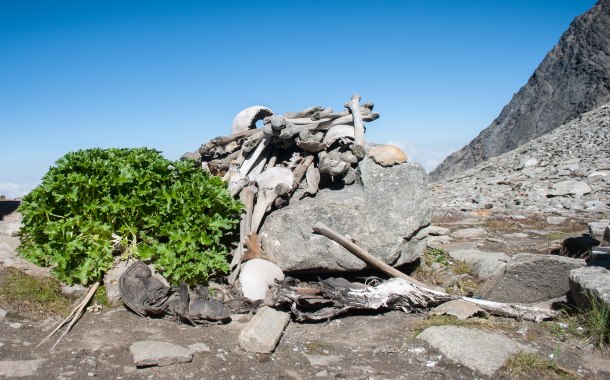 If it scares you, it might be a good thing to try ~ Seth Godin
Life will not be the same after reading this! Your impression of travel is going to change forever. Try to imagine this - You set off on an adventure trip amidst beautiful mountains, valleys and everything rosy only to realize that the last stop can make your worst nightmares come alive. The rosy picture suddenly turns eerie, and flowers get replaced with bones. It only takes the brave to take up his challenge and trek to Uttarakhand's controversial Roopkund Lake - the lake of skeletons. Ready for this life changing trip? 
The Roopkund trek which quite popular among avid trekkers. If you're a seasoned trekker, we suggest you add this to your bucket list right away.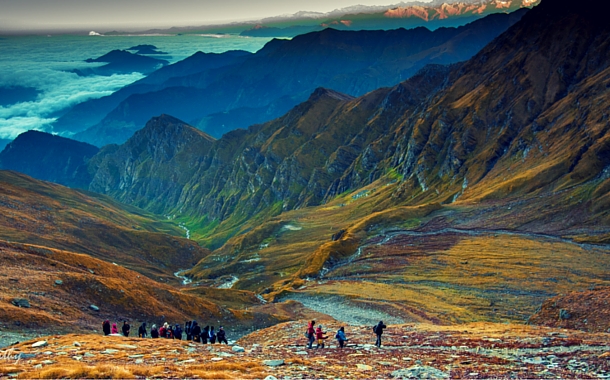 1. As the Roopkund trek begins, you will be greeted by forest views of spruce, mountainous rivers, scenic meadows and snowy mountainous region. 'Out of this world' will be the first few words you will utter. Well, physical fitness, prior trekking experiences and caution will help you reach your destination safely.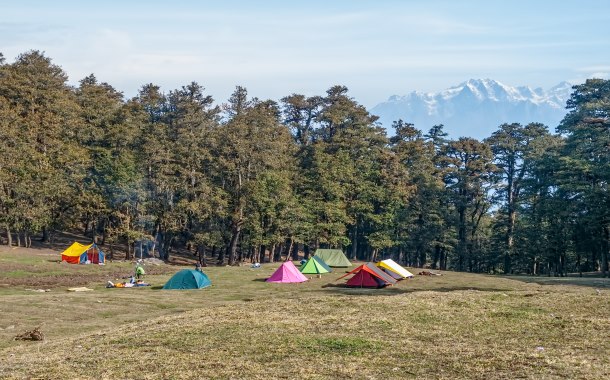 2. Is trek only about hardships? The answer is no, some of the delights include camping in the wilderness! Choose a tent of your favourite colour and enjoy a peaceful slumber amidst nature.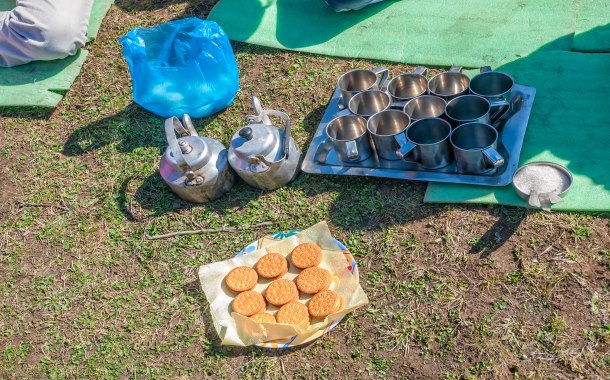 3. The awe-inspiring view of the Himalayas coupled with hot tea and biscuits! Nothing can beat this wonderful morning, right? These small pleasures will help you energise for the arduous journey ahead.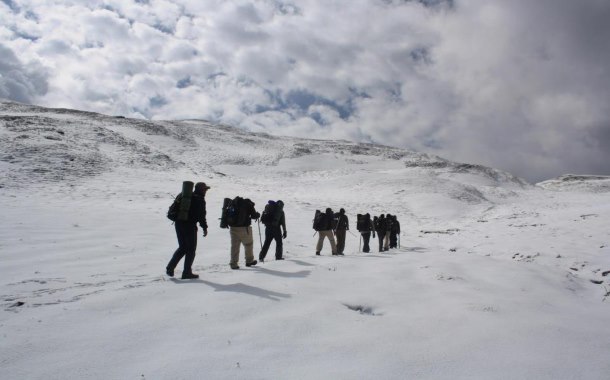 4. Are you already seeing yourself walking on the snow-white land, epic isn't it? A walk on the ice is once-in-a-lifetime opportunity, another reason why not to miss this trek! The above picture is the trekking path near Bedni Bugyal which you will pass while you proceed to Roopkund.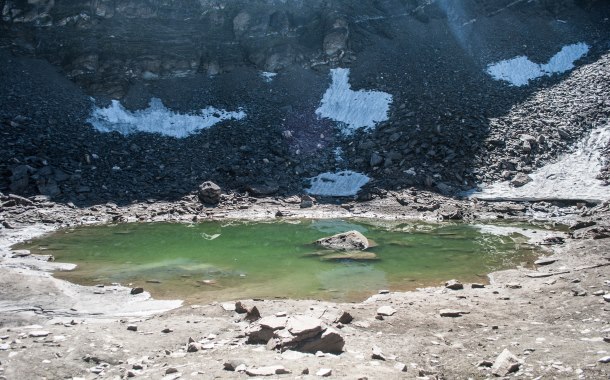 5. And here it comes! You see a shallow lake about two metres deep, kudos to you - on having reached your final destination, the Roopkund Lake. For most part of the year, this lake is covered with ice. When the ice melts, the true nature of the lake reveals itself. You will be able to see the skeletons that lie at its bottom clearly.
6. The answer to the question you've been waiting is here! About the mysterious skeletal remains - some say it could be the result of a hailstorm, a landslide, an unknown epidemic or even a ritual suicide. According to one of the popular legend, the king of Kanauj - Raja Jasdhaval accompanied by his pregnant wife and servants were travelling to the Nanda Devi shrine, when they were hit by an intense hailstorm which killed them, and hence the skeletal remains.
To explore this unique hill station, take a look at our Uttarakhand tour packages.
Check out more about this enigmatic land here

Author : Vijaylaxmi Thakur