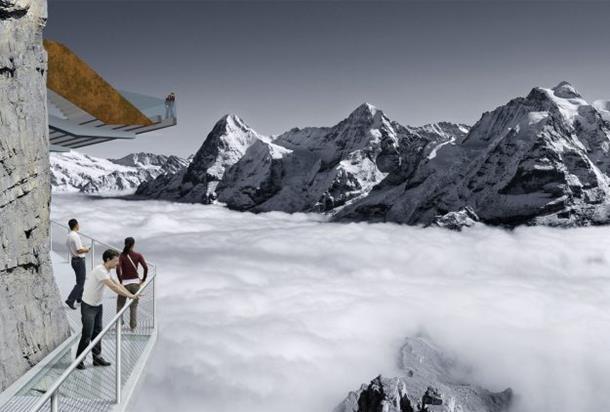 Nestled in the much-famed Swiss Alps, lies a place which will gravitate all the adventure junkies towards it. The Schilthorn summit in the Bernese Oberland is a dramatic walkway that is a hair-raising combination of walking, climbing and crawling. The meandering walkway tightly hugs the mountain massif and is 200 meters in length with an 8-metre-long tunnel.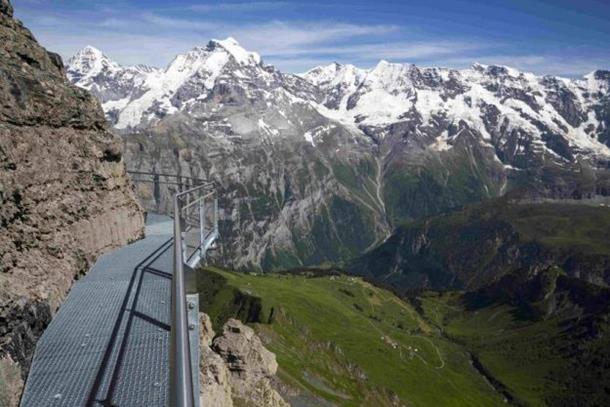 This exciting walkway runs below the cable car and observation deck, meaning, if you are not the daring one, you can simply choose a comfortable cable car or stay as long as you want at the observation deck. But what's life without a little bit of adrenaline-pumped adventure? Boring, isn't it?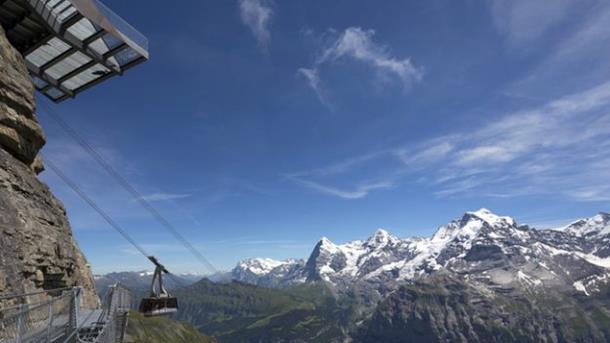 The walk begins at a height of 2,970 metres and If you brave the Thrill Walk, you will be indeed lucky to witness as many as 200 snow-capped peaks, including Eiger, Monch and Jungfrau.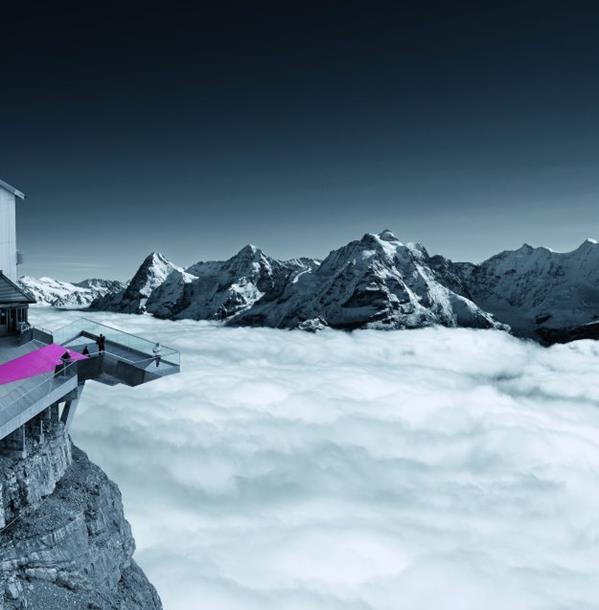 Well you thought, this was it, you are wrong, the most thrilling part of the walk it the glass bridge and a wire-rope-only bridge that completely has the potential to give you a brain freeze. Well, don't worry, there's a net down under to catch you!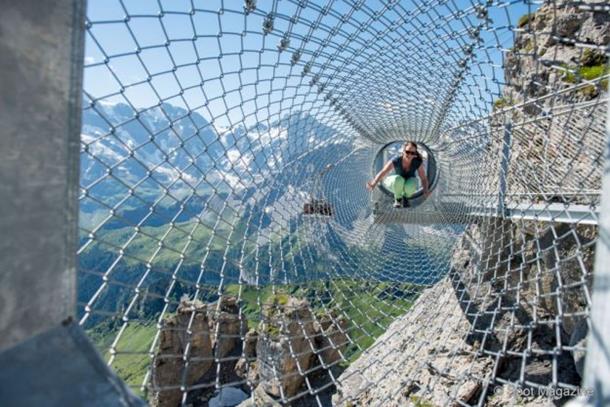 The village that it is located in is called Murren and you'll be surprised to know that cars are totally banned here. So the village itself is an exemplary example of an eco-friendly atmosphere.
Did you know that the Schilthorn peak in the Bond movie, On Her Majesty's Secret Service, where the revolving restaurant Piz Gloria served as villain Blofeld's headquarters?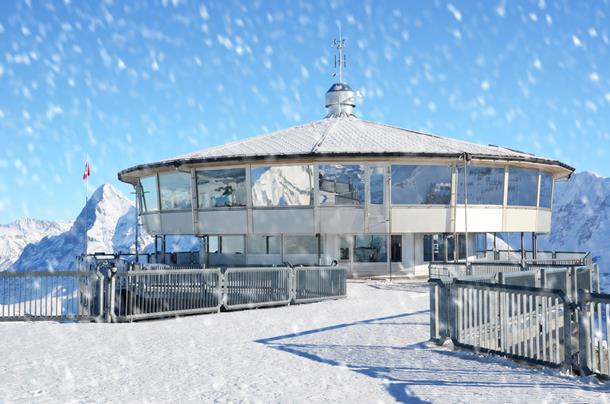 Piz Gloria was built especially for the film as Blofeld's lair and while dining here, you can head to the Bond World 007 centre. It is just one floor below the restaurant and offers a simulated chopper to give you the Bond feels.
Author: Winnie Karnik