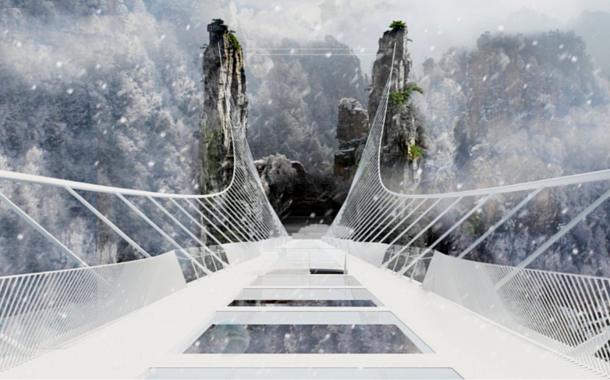 Tired of the same old reasons for travelling? Are you looking for a fun and new excuse to see the world? Then you've come to the right place. We're bringing you a new and unique idea to keep that passion of travel burning. Something that'll definitely set you apart from other travellers. And trust me, amongst the growing sea of travellers out there, you need an edge to make you different.
So how about travelling for the love of bridges? And to answer your thought, no the high stakes and the competition hasn't taken its toll on our sanity (At least not yet). These bridges aren't your usual rope ones you find in children's parks. But the really stunning, slightly dangerous ones found in spectacular locations. So what say? Do you dare to go on a journey to cross these bridges?
1. Royal Gorge Bridge - Colorado, USA
An excuse to get your US visa does not get more unique than this. One of the highest suspension bridge in US, it's located at a height of 956 feet and spans the Arkansas river. A bridge connecting 2 gorges, you can imagine just how spectacular the view would be. Rocky mountains and cold winds all around. Definitely worth a try.
2. Langkawi Sky Bridge - Malaysia
This one comes with its own twists and turns, quiet literally. Built on top of the Machinchang mountain, it's a pedestrian bridge that lets you access the otherwise unattainable locations and virgin jungles. The curved path gives you a new and spectacular look at each turn, making sure monotony is not your walking companion.
3. Titlis Cliff Walk - Switzerland
This bridge is not for the faint-hearted and you'll understand why in a minute. 100 meters long and 1-meter wide, it might not sound like one of the deadliest bridges, but it's the height that makes it daunting. Europe's highest suspension bridge, it is suspended 1500-feet above a glacier and roughly 3041 meters above sea level. So if you can brave the height, the view waiting for you at the top, is definitely worth it.
4. The Sidu River Bridge - China
This bridge spans 500 meters and crosses the mountains of the Sichuan basin. It is often described as one of China's most difficult and expensive bridges to have been built. When so much efforts go into making something, you can be sure that the result is nothing short of spectacular.
5. Zhangjiajie Grand Canyon Glass Bridge - China
We've saved the best for last. Set to open soon, this glass bridge is aimed at giving you the best possible view of the Hunan Province, that is if you aren't too terrified to cross it. 430 meters long, 6-meter wide and placed at a height of 300 meters above the canyon, it is said to be one of the world's longest and the highest glass pedestrian bridges.
Author : Sanjana Sule